The needs of agribusinesses are unique, from perishable commodities to around-the-clock operations. With many of the biggest names in agriculture as clients, we understand that the IT needs of agribusinesses are as unique as the companies that exist in the marketplace.
From the rural farms that grow the crops to the complex warehouses that process the produce and get it ready for distribution across the country, we have solutions to help protect the fresh produce supply chain from cyber threats and boost productivity across the board.
Cyber SECURITY Risk MANAGEMENT IMPLEMENTATIONS in Smart Agriculture and Food Systems
While technology has proven to be a valuable asset in agricultural businesses around the globe – yielding more stable crops, improving logistics processes, and driving down operational costs, it comes with certain risks as well. As business processes within the agricultural space become more automated and intertwined with one another, the risk for cybersecurity threats increases, causing a ripple effect that can impact everything from supply chain continuity to bottom-line revenue.
If a supplier's automated packaging system breaks down and fails to ship spinach on time, for example, the receiver will find another company to fill the order that day to avoid missing their own deadlines. The spinach supplier that missed its shipment didn't just lose out on one shipment's revenue; it may have lost a regular customer.
In a landscape where there are alternative companies ready to pick up any slack, supply chain interruption is a critical danger to agribusinesses. Companies need to make sure their automated systems are reliable and secure.
Cyber Risk in Agricultural Processing Systems
The Internet of Things (IoT)
Even the agribusiness community has felt the impacts of the global COVID-19 pandemic over the course of the last year. As agribusinesses of all types, from farmers to processing plants, rely more heavily on automated processes, their automated equipment and processing systems are becoming prime targets for bad actors – especially because they are inter-connected by the Internet of Things (IoT). These systems and devices, ranging from processing plant sensors to remote scan guns, control virtually almost every piece of the agricultural processing system, leaving many opportunities for gaps in security.
Increased Phishing Scams
Phishing scams are becoming increasingly common in agribusiness. Using files embedded with malware to infiltrate email systems, cybercriminals are gaining access to financial information and manipulating operating systems. These harmful viruses can impact everything from temperature regulators to equipment uptime, which can cause major health-related issues if not kept in check.
Lack of Cyber Insurance Coverage
Although more businesses in the agricultural space are opting to use technology throughout their organization, cybersecurity insurance policies are not being adopted with the same fervor. Like organizations in many other industries, agribusinesses need to subscribe to the mentality that there's no if in terms of getting hacked; it's more a matter of when.
However, unlike certain industries where the cybersecurity risks are well-known and insurance policies are well-documented, agribusinesses often struggle to find coverage. This is largely in part to the constant developments being made in agricultural food distribution technology, making it difficult for insurance companies to predict future risks.
Agribusinesses should consistently ensure they are minimizing the number of gaps in security across their integrated networks, look into cyber security, insurance and consider partnering with cybersecurity experts with experience in their industry.
Potential Risk Scenarios
Utilizing smart technologies in agricultural processes without some form of cyber-protection can open your organization up to a host of potential issues. One of the most common of these is cryptolocking, where hackers infiltrate a business's network and hold critical data for ransom. In an industry where anything from warehouse inventory data to shipment tracking and temperature monitoring can damage products or interrupt the supply chain, cryptolocking is especially dangerous.
Why ARE Custom Managed IT Services Important for Your Business?
Working in an industry as unique as agribusiness means that there is no "one size fits all" approach to managing the IT that runs your organization. Successful agribusinesses are leveraging managed service providers that understand the unique uptime and cybersecurity requirements that their clients face daily.
Customized managed IT services allow organizations in the agribusiness sector a way to tailor a unique solution that provides industry-leading support on all the things that matter to them without paying for unnecessary services. These solutions can help improve business intelligence and reporting, meet and maintain compliance regulations, and give you the reliability and uptime you need to run your business.
Cloud (Reduce On-Prem Capex)
The advent of the cloud has enabled produce companies to streamline their operations and protect their ability to do business. ZAG partners with Microsoft Azure, Amazon Web Services (AWS), and Google Cloud (GCP) to provide the highest quality cloud solutions to our clients.
Security
Many have fallen prey to an ACH phishing attack, losing thousands of dollars. ZAG offers point technology solutions for companies with larger IT staff in-house and fully managed security services for companies who are ready to outsource this challenging and essential work.
Networking, Wireless & SD WAN
Many new technologies promise increased performance, reduced downtime, and lower operating costs. By architecting solutions for Ag-specific environments we can deliver all three with advanced Cisco SD-WAN deployments.
Business Continuity & Reliability
There are few industries where the availability of business applications software is as essential as agribusiness. From the core system, all the way down to the label printers at the dock, we help keep your business running.
Disaster Recovery
We all have insurance policies to protect our product, our buildings, and our employees. It is equally important to build insurance to cover your core business systems and software. We create disaster recovery solutions specific to your business, to help you recover quickly and with minimal impact.
Helpdesk & Technical Support
Technical support should be available when you are, no matter the time of day. From managed security and system patching to fully outsourced IT, we have a solution to fit your business. 24/7/365 we proactively monitor your systems to keep trucks shipping.
Common Risks by Area of Focus
Fresh produce packaging companies deal with several third-party vendors and many internal moving parts, from machinery to employees. As the industry becomes more automated, packaging companies need more devices and visibility into automated systems to keep their operations running as smoothly and quickly as their competitors'.
However, when companies implement new network-connected devices like thermometers, sensors, alarms, machinery, time-clocking systems, and visibility tools to monitor them all, they take on significant risk. This includes threats to sensitive data, employee accounts and information, communications with shippers and distributors, financial information and other critical items. Additionally, even a non-malicious IT event, like an outage or unforeseen downtime, can  damage vendor relations, employee and product safety, and bottom-line revenue.
With fresh produce today moving quickly, precisely, and with a narrow margin for error, most receivers have added many IoT devices to their models as they modernize to keep up with the market. Add to that frequent and close communication with farms, shippers, and carriers, and receivers have a complex, fast-moving environment to secure.
Some of the key technology that receivers incorporated include digital communication tools for vendors and drivers, shipment tracking, smart scanners, time-clocking devices, and tools for tracking inventory, logistics, changes, inspections, produce data, and more. Compromise to any of these items can affect many moving parts in the supply chain. Further, hackers are sophisticated enough to hack any of these devices or tools and gain access to an organization's main network if they are not properly secured.
If cold storage companies can't deliver on reliably accurate temperature and humidity conditions, they'll quickly be replaced by another company that can. Devices and systems like smart environment sensors, network-connected alert systems, and equipment visibility help cold storage providers keep produce fresh and clients happy, but they can be easy gateways into the main network for the savvy hacker. They also depend on reliable IT systems – any downtime could cause environment control systems to go offline, allowing product to spoil and resulting in significant revenue losses.
There are several IoT devices and tools that present IT challenges to shippers, from GPS tracking to delivering change or delay notifications, and then capturing all of that information and securing it. With shippers acting as the connective tissue among several players in the agribusiness space, IT failures can cause interruptions that can have a ripple effect in the supply chain, damaging vendor relationships and jeopardizing products and profit. What's more, any breach in security could put everything from employee information to third-party financial data at risk.
.
Driver & Receiver Communications
With processing, different produce items need to be washed, treated, stored, and packaged differently; this requires strict process documentation and execution. Many processing companies have filled this need with automated machinery, close tracking and visibility into processes and supply chain logistics, protocol documentation and distribution, and other tools for maintaining quality and meeting deadlines. Just like other systems, though, these too can be hacked, and important process documentation and historical data on inventory and shipments are valuable items for hackers to hold for ransom. Moreover, any downtime or data loss could be similarly catastrophic to a processing company's ability to meet deadlines, process produce effectively, and keep its customers happy.
Importers and exporters have to effectively track fees, customs requirements, long-distance freight logistics, and environment control within those shipments. To successfully manage all of the above, many importers and exporters introduce IoT devices and documentation software, like environment monitoring systems and customs documentation, into their models. Produce freshness, compliance, network security and other critical factors are tied to these devices and tools.
Warehouses that store fresh produce need to maintain the proper environment for each produce item. Many warehouses accomplish this with smart environment control technology that can maintain prescribed temperature and humidity levels. They also rely on extensive documentation of procedure and environment requirements, close communication with shipping companies, storage space optimization technology, access-based physical security, and other tools to help them keep the most amount of product without damaging it.
Because climate-controlled storage space is notably high-cost to maintain, any interruptions in the supply chain or damaged product can cause significant setbacks in revenue. Additionally, security is always a concern when working with employee information, third-party data, produce stored on location, important documentation and financials.
Learn More About ZAG and Fresh Produce
Agribusiness IT and network security are rapidly changing and often too complex for many teams to handle on their own. Fortunately, ZAG Technical Services is an IT provider that specializes in the agribusiness space. We have dozens of engineers and architects who face these IT issues and threats in the agribusiness industry every day, and we've established over 200 pre-defined standards for how we secure, manage, and empower agribusinesses in the U.S.
What's more, we serve many different agribusiness clients, giving us insights into a variety of environments, threats, problems, and solutions common to the industry. Coupled with our strategic approach, we're confident this will equip us to address your IT concerns and strengthen your overall environment.
Ag Industry Case Studies
Discover how many of the leading fresh cut producers work with ZAG to reduce costs, improve operational stability, and outperform their competition by investing in technology as a competitive advantage.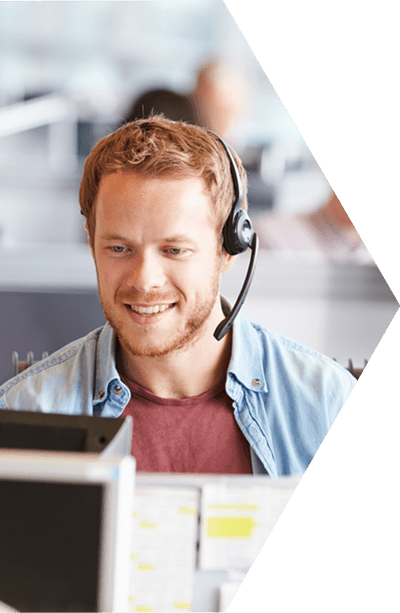 Contact us today to speak with one of our technology specialists.