Synchronize your data, Optimize your growth.
Data plays an increasingly important role in agriculture, from the fields, packing lines, warehouses, to logistics and shipping.
You can now leverage the data collected by your Ag ERP, such as Famous, to deliver improved revenue, margins, or decreased cost.
Make business decisions, faster. Introducing, Syncrova™.
Integration Without Interruption
Unlock the Value in Your Data
Extract data from your Ag ERP and use it however you want to get the insights you need.
Reporting Flexibility
Integrates with leading BI tools so your team can focus on delivering value, not learning new software.
Logical, Organized Data
Logically structured data so you get to insights and business decisions faster.
Your Data, When You Need It
Automates movement of ERP data into the Cloud, keeping it accessible, on your schedule.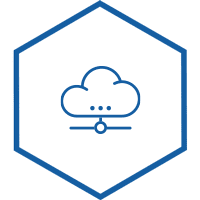 Flexible, Cloud-First Design
Keep your analysts agile, your reporting scalable, and data management flexible.
Expert Consulting
ZAG's team of data experts are here to help you make great business decisions, faster.
Data is transforming agriculture, from field inputs to buy-side contracts. In fact, by 2025 the average farm is expected to generate over 1 million data points per day. We are here to support you on this journey. Read our blog to learn more about ag, tech, and data.
Data should be considered in every strategic plan says Martha Montoya, Agtools CEO.
read more
Sign in to the Syncrova Customer Portal to view knowledge base documents and videos, access version release notes, contact technical support, or see what's next on the product roadmap.
Famous ERP is a trademark of Famous Software, LLC. ZAG Technical Services Inc. is not affiliated with Famous Software, LLC. Other names may be trademarks of their respective owners.