Disaster Preparedness Consulting
Unplanned downtime prevents your company from running business and accessing your corporate data, applications and critical systems. ZAG can help you prepare for an IT disaster by putting together a comprehensive Business Continuity Plan.
A Business Continuity Plan is a comprehensive business plan that typically includes five components, including a Disaster Recovery Plan specific to a company's IT systems.
ZAG can help define the amount of data loss your company can take before meeting a threshold (RPO), the amount of time your company is willing to be down during a disaster (RTO) and more.
Disaster Preparedness Consulting
Disaster Recovery and Business Continuity solutions are designed to backup, replicate and restore any physical or virtual system in case of an IT disaster. This can be implemented and managed in a variety of ways and depends completely on an organization's requirements for availability, risk tolerance and RPO/RTO.
ZAG has become experts at implementing regular backups, quick detection, service redundancy and secure data storage. 
We offer consulting services for the various phases of Disaster Planning and Business Continuity, including:
Business Impact Analysis Assessment
Network Assessment
Implementation
How will you protect corporate data when it resides on the same device as personal data?
Training and Awareness
Down TIme Effects?
The Results of an Outage Affect Companies Immediately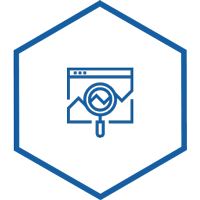 lost at least one mission-critical application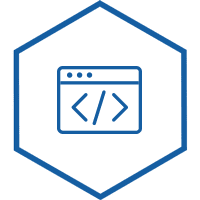 lost most or all of their data center functions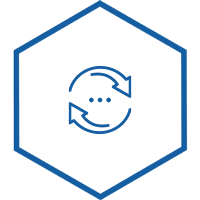 lost data that could not be recovered
Disaster Recovery & Business Continuity
Understanding the Real Costs
Disaster Recovery
An IT Disaster that is large enough to cause data loss and extensive downtime can come from many sources, including cyber attacks, hardware failures, various natural disasters, or seemingly simple power outages. Whatever the cause, downtime and data loss can be catastrophic to your business.
Although most companies have some sort of Disaster Recovery plan in place, they are often out dated or have gone untested for years. Today, there are many options that can provide data security and quick recovery capabilities, including Virtualization and Cloud Services, that can bring your company's IT back up in minutes with little to no data loss. Now your organization just needs a plan that will get your hardware, software and applications back up and running quickly and can keep your company going during the recovery process.
Business Continuity
Business Continuity consists of policies and procedures that keep your data safe and accessible, but it can also help keep your business running during, or shortly after, an IT failure or disaster. Combined with Disaster Recovery (DR), companies greatly benefit from having a plan for Business Continuity (BC) in place.
Disaster Recovery gets your business back up if it's knocked down; Business Continuity keeps you from getting knocked down in the first place. Now that businesses are fully dependent on technology, these plans must work together to achieve true Business Continuity. DR/BC planning requires a thorough analysis of existing network structure, applications, databases, equipment, and organizational setup.
GET IN TOUCH TODAY
It is important to define key components and criteria including, recovery point objective, recovery time objective, backup communication methods, alternative site location, as well as inventory, storage locations, and vendor policies.