ZAG Technical Services is an award-winning information technology consulting firm delivering digital transformation solutions, IT assessments, managed services, security, and support.
ZAG specializes in cloud computing, IT security and compliance, disaster recovery, and business continuity. The company also delivers network infrastructure, virtualization, and help desk services to clients in agribusiness, finance and banking, manufacturing, and professional services. We proudly partner with trusted global industry leaders like Microsoft and Cisco to accelerate each client's competitive advantage.
With a culture of sharing, ZAG uses insights to help all clients develop a robust security posture, operational agility, and supply chain oversight so their businesses can thrive.
ZAG partners with clients to provide customized solutions to secure your business and establish efficiencies, maximize IT investment, and proactively address issues.
ZAG offers managed IT services at three different levels that provide remote monitoring and maintenance, help desk and support, and technology strategy for clients.
ZAG developed 200+ standards that help us guide clients and develop a more robust security posture and operational agility in a changing threat landscape.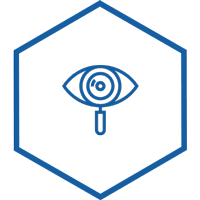 OUR VISION
ZAG's vision is to create a future where technology is a competitive advantage. We work to form this future through the application of robust security, new applications, and customized technology strategy.
OUR MISSION
"Enabling our clients to succeed" is at the core of all ZAG's practices. Our mission is your mission. Our client-focused approach ensures that your IT solutions drive ROI, provide a competitive advantage, and help your business grow.
OUR VALUES
ZAG holds five core values to be critical to who we are and how we serve our customers: Integrity Foremost, Client-centered, Accountable Always, Teamwork Throughout, and Exceptional the Goal.
For 25 years, ZAG has served fresh produce, and AG-focused businesses with IT services tailored to these industries.
1998
ZAG is founded with an engineering and service delivery focus by Greg Gatzke. The company's engineering approach is driven by client needs, actively leveraging products and technology to allow its clients to maximize productivity while ensuring network security.
2006
Greg grew up around agriculture watching the three generations before him farm across the country. Combining his history in the industry with the technical expertise the company gained from working with clients in fresh produce, ZAG refines its primary focus are to fresh produce and agriculture with an emphasis on supporting the food supply chain.
2008
ZAG begins transforming its Help Desk to a Customer Support Center, taking a major step toward establishing its Managed Services offering.
2012
The Project Management line of business is created to better serve clients in planning and implementation of high-level IT projects, ensuring they're on time, within scope, and on budget.
2014
After more than 15 years in business, ZAG establishes its shared values with help from its team members, along with formalizing its vision to "Build a future where technology is a competitive advantage."
2017
ZAG establishes its Business Applications line of business aimed at providing clients with custom-built applications to streamline their business.
2022
ZAG established the Data and Software Services division to expand its portfolio of applications and data services. Today, agribusinesses make up approximately 80% of ZAG's business, comprised of clients like Latitude 36 Foods, The Nunes Company, Pacific International Marketing, Dobler & Sons, Index Fresh, and more. 
Greg Gatzke
President
Greg Gatzke is the President of ZAG Technical Services. He is responsible for guiding operations in line with the organization's broader vision of building a future where technology is a competitive advantage. Gatzke founded ZAG 22 years ago, calling on his extensive experience with the aerospace manufacturing corporation and defense contractor McDonald Douglas and as a consultant with the Network Technology Group.
Jim Hunton
Chief Technology Officer
Jim Hunton is Chief Technology Officer at ZAG Technical Services, where he takes a client-centered approach to implementing technology, providing companies with a competitive advantage. During his tenure at ZAG, Jim has been instrumental in providing a framework for client technology strategy that takes a multi-layered approach to planning, solution implementation, and ongoing system management.
Tim Bussey
Chief Financial Officer
Tim Bussey is the Chief Financial Officer at ZAG Technical Services, where his responsibilities range from traditional financial to broad-based operational initiatives. Before joining ZAG, Tim held a variety of senior financial roles in the Bay Area with companies ranging from large public companies to start-ups, as well as local nonprofits.
Eric Regnier
Vice President of Operations
Eric Regnier leads ZAG's operations and service delivery teams, with a focus on operational excellence, continuous improvement, and quality. He holds master's degrees in technology policy and computer science, with professional certifications as a CISSP, CCSP, and PMP.
Thuan Ngo
VP of Data and Software Services
Thuan Ngo is the Vice President of Data and Software Services at ZAG Technical Services, where he's responsible for expanding ZAG's portfolio of applications and data services to further empower clients with innovative solutions that emphasize automation and data insights.
Patrick Day
Director of Client Strategy
Patrick Day is the Director of Client Strategy at ZAG Technical Services, where he oversees strategic initiatives for the sales and consulting arm of the business. He also serves as an advisor for clients calling on his extensive experience as an IT leader over the last 18 years.
Ananya Ridenour
Director of Client Operations
Ananya Ridenour is the Director of Client Operations at ZAG Technical Services, where she leads all aspects of client services, systems operations, escalations engineering, and EDI support. She has lead managed services teams throughout her career to drive operational improvements that deliver increased productivity.
Jason Payne
Director of Engineering
Jason Payne has more than 25 years of IT experience, the most recent of which he spent managing end user and desktop support, infrastructure, and Salesforce CRM for more than 500 users across North America.
Paul Jozwiak
Director of Platforms and Integration
Paul Jozwiak is the Director of Platforms and Integration. His diverse professional background includes project, change, and strategic management with extensive cross-functional leadership experience in IT and product development.
Laura Spurzem
HR Manager
Laura Spurzem is ZAG's Human Resources Manager, calling on her broad-based background in all aspects of HR management, recruitment, and benefits. She brings over 10 years of experience to the senior leadership team and aligns ZAG's HR strategy with its business strategy.
Robert Collings
Marketing Director
Robert Collings is ZAG's Marketing Director, responsible for market research, positioning, messaging, and the tactical delivery of internal and external marketing communications. He's a 2x founder and held high-level marketing positions in open-source software and in the entertainment and publishing industries.
Enable Our CLients to Succeed!
If you share ZAG's values, understand our mission, and get the vision, we'd love you to join our team.
CONTACT US / LOCATIONS
Headquartered in San Jose, Calif., and with offices in Salinas, Calif., and Meridian, Idaho, ZAG is the premier provider of information technology for Western agribusinesses.
San Francisco Bay Area, California
3590 N. First Street, Suite 100
San Jose, CA 95134
United States
+1 408.383.2000
Salinas & Monterey, California
17 E. Gabilan Street
Salinas. CA 93901
United States
+1 831.422.3100
Boise Area, Idaho
3597 E. Monarch Sky Lane, Suite 249
Meridian. ID 83642
United States