Focus On What Matters
Every company relies on technology to reach its goals. We simplify your IT so you can shift your attention away from managing day-to-day IT challenges to more growth for your business.
As a managed services provider (MSP) serving the Western United States, ZAG is a trusted partner for businesses searching for proactive technology management and strategy.
Benefits of Managed Services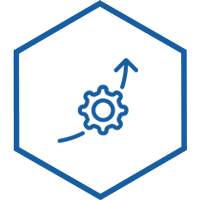 Increase Productivity
Managed IT services keep your people and systems up and running. Through proactive management and support, ZAG can help minimize downtime and quickly resolve problems.
Lower Total Cost of Service
Avoid addressing the same issues over and over. With proactive monitoring and maintenance, we help resolve issues before they become a barrier to your success.
Grow Your Business
ZAG can provide technology strategy and review to support your long-term growth. This ensures you can focus on your core business.
Protect and Secure
Security threats are rapidly evolving. Having a dedicated team that understands these threats and can help you prepare is critical.
Plan for the Future
ZAG can provide your business with strategy that helps you build a technology stack that support future growth and expansion with scalable, flexible options from leading vendors.
Reach Your Goals
Knowing your technology is up and running, secure, and scalable ensures you have the ability to set goals and reach them.
Managed Services for Agribusiness
ZAG is the #1 IT services provider to Western Agribusinesses. With knowledge and experience gained from decades in the industry, we understand the 24/7/365 nature of your business. This is why the biggest names in agriculture and fresh produce trust us to deliver technology solutions that protect their business, improve profit margins, and enable new capabilities.
Complete Managed IT Services
ZAG offers a variety of IT managed service and security plans that are designed to fit a wide scope of business needs. Whether you have a large enterprise or small business, we have an MSP package for you. Contact us to discuss the right type of engagement that works best for your business.
Third Party Application Updates
Workstation Disk Space Monitoring
Automated Antivirus Updates & Management for Workstation
Automated Antivirus Updates & Management for Server
Network Device Monitoring
Semi-Annual Switch, Router, Firewall Firmware Updates
Security Package:
– DMARC
– Dark Web Monitoring
– Cisco Umbrella
– Network Detective Scans (Qtrly, Semi-annual, Annual)
– External Vulnerability Testing
Security Group Management
Basic File Systems Management
Onsite Support (when needed)
Infrastructure Remediation
Managed Security Assurance
The Right Fit for Your Business
Whether you have a large enterprise or small business, ZAG has the right managed service package for you. ZAG offers a variety of managed IT services and security plans designed to fit a wide scope of business needs.
Not all MSPs are created equal – especially ones that take IT standards seriously. Here's how we implement more than 200 standards that support your success and keep your business safe.
From disaster recovery planning to ongoing management of your systems, ZAG follows specific guidelines developed and updated regularly by our expert engineers, solution architects, and technology strategists. You know you're receiving thorough, tested, and industry-accepted practices every time.
We've outlined our practice in a white paper about how we select, test, and establish these standards and work toward continuously improving our services for our clients.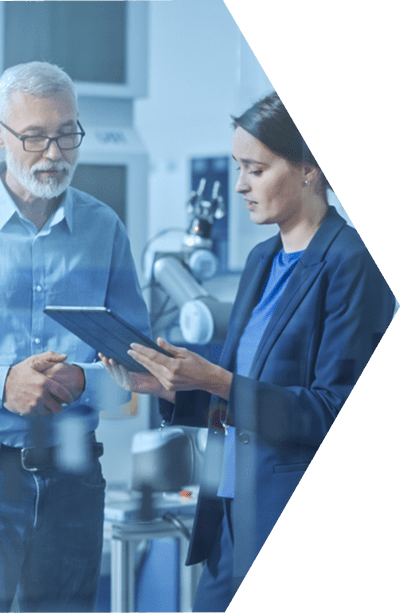 Building Technology Strategy
What makes ZAG unique is truly learning your business before recommending technology updates or investments.
What problems are you trying to solve? Do you need a process or technology to solve them?
Our team invests time to gather information before scoping requirements, including functional needs, cost, manageability, and more.
Expertise for Your Business
Solution Architects
Design + Implementation
ZAG Solution Architects plan and engineer solutions aligned with your long-term IT strategy. With expertise in Cloud, networking, virtualization, database and systems management, data centers, mobile and BYOD, and IT security, our Solution Architects deliver well-engineered solutions to companies of all sizes.
Systems Engineering
Field Service Support
ZAG Systems Engineers provide world-class service to our clients across multiple platforms. Whether it's taking a hand-off from a recently installed solution from our Architect team or supplying support for networking initiatives or issues, we take a team approach to providing a solution.
Client Operations
Help Desk + Support
Offering email and phone front-line support, ZAG's Client Operations team offers users the help and support they need for their systems. But what's unique is ZAG's ability to get to the root of the issue so your employees don't have to keep addressing the same issues. The No. 1 goal is always client satisfaction.